Responsable de collection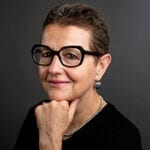 Sandrine Bally
+41 21 316 09 15
Contact us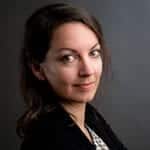 Laurence Baudraz
+41 21 316 09 15
Contact us
Overview
Our library develops its collection in the areas of educational science, pedagogy and didactics in various fields but we also offer a general collection of teaching resources used in classes of the canton de Vaud and school textbooks.
Our collection specialises in educational science, pedagogy and didactics in various disciplines but we also offer a general collection in the main school disciplines.
You can borrow a range of different documents:
books
official teaching resources for French-speaking Switzerland (MER)
pedagogical material
journals
DVDs
The majority of the collection is available in the open shelves. Our documents are classified by area, based on the Universal Decimal Classification (UDC) system and our library classification.
A historical pedagogical collection is kept in the stacks and is available upon request.
The Fondation vaudoise du patrimoine scolaire (FVPS) collection is situated at the Riponne site.
The Education collection can also be found at the Unithèque site.
These resources (databases, journals and e-books) are available to the UNIL and HEP Vaud community, including CHUV and BCU Lausanne.
They are freely accessible on our public computers. If you are a student or professor at HEP Vaud, you can access these resources remotely, using HEP Vaud's VPN gateway.
The Renouvaud catalogue provides access to our digital resources: books, book chapters, journals and articles. An alphabetical list of journals is available via the Electronic Journals tab.
Our list of databases allows you to view our various resources directly.
Dissertations written by Hep Vaud students can be found on the Patrinum platform.
Four times a year, a selection of documents is gathered for an exhibition that can be found on the lower level of the library. The topics are selected based on current events, happenings taking place at HEP Vaud or a specific purchase for the collection.
You can also find these selections in digital format in the Renouvaud catalogue, listed on the Collection page.
A display case dedicated to the School Heritage collection is also updated twice a year.