Missions
Our missions are defined in Articles 30 and 32 of the Act of 8 April 2014 on tangible and intangible heritage (LPMI). We acquire items of interest to the general population as well as the materials required for studying the subjects taught at the University of Lausanne and documents produced by the Canton of Vaud. The law requires that we receive a copy of every work published in the canton.
Our acquisitions policy is free from any ideological, political or religious constraints and complies with copyright requirements in accordance with the UNESCO Public Library Manifesto.
We also play a coordinating role for school libraries and coordinate Renouvaud, the network of libraries in Vaud.
History
Our history dates back to 1537, when the Academy of Lausanne was founded by the Bernois. At the time, the library was housed in the City and reserved for professors only. It has been known as the Bibliothèque cantonale et universitaire (BCU) since 1898, and moved to the Palais de Rumine in 1905. This is still home to the Riponne site, where our public collections are held.
In 1968, the university collections were transferred to the Dorigny campus. The Banane was built in 1982. Now known as Unithèque, the building shares the academic collections with the Internef site. The Provence, HEP Vaud and Renens sites were incorporated into the library in 2013, 2014 and 2017 respectively.
In the field of information technology, the BCUL created SYBIL, the country's first computerised catalogue system, in 1971. In 2009, for the first time in the French-speaking world, we worked with Google to digitise 100,000 works that were no longer covered by copyright. The Vaud press archive, Scriptorium, was launched in 2012. We have been part of RERO (the network of libraries in French-speaking Switzerland) for 30 years. The Renouvaud network of Vaud libraries was created in 2016.
Regulations
The regulations of the Bibliothèque cantonale et universitaire – Lausanne (RBCU) of 1 April 2015 set out coordination arrangements at the cantonal level, the relationship with UNIL, library services, access to services and users' obligations.
A number of other documents provide important information on using the library and its services, including its: fees for services, donations policy, and video security in the free-access areas.
Networks
We are part of the following networks: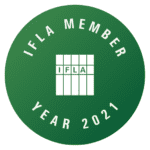 The International Federation of Library Associations and Institutions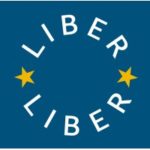 Ligue des Bibliothèques Européennes de Recherche – Association of European Research Libraries