Accueil / About us
The BCUL missions are defined in Articles 30 and 32 of the Act of 8 April 2014 on tangible and intangible heritage (LPMI). The BCUL acquires items of interest to the general population as well as the materials required for studying the subjects taught at the University of Lausanne and documents produced by the Canton of Vaud. The law requires that the BCUL receives a copy of every work published in the canton.
The acquisitions policy is free from any ideological, political or religious constraints and complies with copyright requirements in accordance with the UNESCO Public Library Manifesto.
The BCUL also plays a coordinating role for school libraries and coordinates Renouvaud, the network of libraries in Vaud.
The regulations of the Bibliothèque cantonale et universitaire – Lausanne (RBCU) of 1 April 2015 set out coordination arrangements at the cantonal level, the relationship with UNIL, library services, access to services and users' obligations.
A number of other documents provide important information on using the library and its services, including its: fees for services, donations policy, and video security in the free-access areas.
The BCUL is part of the following networks: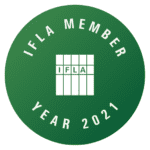 The International Federation of Library Associations and Institutions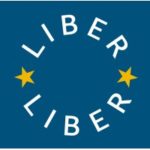 Ligue des Bibliothèques Européennes de Recherche – Association of European Research Libraries